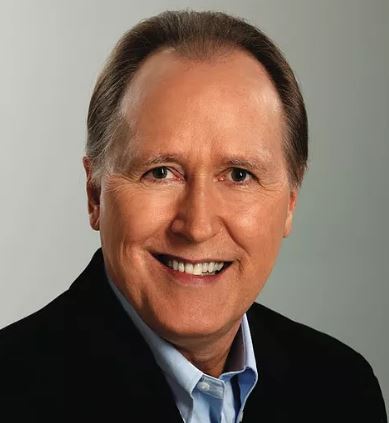 Dennis Alexander: Pianist, Composer, Clinician
One of North America's most prolific and popular composers of educational piano music for students at all levels. Full Bio HERE
Developed an international reputation as one of the world's most popular educational composers for piano. Began career as a composer in 1986.
Retired from University of Montana in May 1996 where he taught piano and piano pedagogy for 24 years.
Taught privately in addition to serving on the faculties of Cal State Fullerton and Cal State Northridge.
Currently lives in Albuquerque, NM where he maintains an active composing and touring schedule.
"I have always gravitated towards pieces that had beautiful melodies and gorgeous harmonies. These kinds of pieces often speak to our soul..."
Dennis Alexander
Upcoming Events
3/26-30/2022
MTNA Nat'l Conference - Minneapolis - Intermediate Master Class Clinician; Hal Leonard Showcase Presenter
4/2/2022
Workshop - Austin, TX MTA - Capital Music Co.
4/9/2022
Dennis Alexander Festival/Competition - St. John's University, Minnesota
6/13/2022
Zoom Lecture - IPPA Canada (Int. Piano Professional Association) - "Pedagogical Tips for my RCM Repertoire, 6th Edition" 12:00 CST
6/16-19/2022
Guest Clinician - Texas State Music Teachers Conference, Dallas, TX
6/24-25/2022
Composer of the Year - Buffalo, NY Music Teacher's Assoc.
6/27-28/2022
Guest Clinician - Piano Pedagogy Workshop, Nazareth College, Rochester, NY
8/9/2022
Guest Clinician/Recitalist - Schmitt Music Expo, Brooklyn Center, MN
10/27-29/2022
Guest Clinician - Montana State MTA Conference, Bozeman, MT
11/4-5/2022
Guest Clinician - Mississippi State MTA Conference, Mississippi College, Clinton, MS
11/12-13/2022
Guest Clinician - New Jersey State MTA Conference, Princeton, NJ (exact location TBA)
11/16/2022
Zoom Presentation for Katy,TX Music Teachers Association, 11:00 AM CT
11/18/2022
Zoom Presentation for VLMTA (virtual local association of 15+ western N.C. counties). 10:00 AM EST
3/10-12/2023
Guest Clinician - Wichita, KS MTA - Workshops, Masterclass, Senseney Music, Wichita, KS
3/25-29/2023
Intermediate Master Class Clinician - MTNA National Conference, Reno, NV (Time TBA)
4/15-16/2023
Dennis Alexander Festival - New Mexico School of Music, Albuquerque, NM
8/7/2023
Clinician - Schmitt Music Expo, Bloomington, MN, 1:00-4:30 PM
11/4-5/2023
Dennis Alexander Festival and Piano Competition - Arizona State University, Tempe, AZ
11/10-11/2023
Dennis Alexander Festival - Musical Arts Center of San Antonio, San Antonio, TX
Dennis Alexander
Contact Me
Send a Message to Dennis Alexander